Anyone who follows the Kardashians knows that Kourtney Kardashian's baby daddy, Scott Disick, is a bit of a creep. Sure, he's tried to do better, but deep down, the guy just seems really smarmy. So is it any surprise that rumors are rampant that Scott still has a wandering eye? Probably not.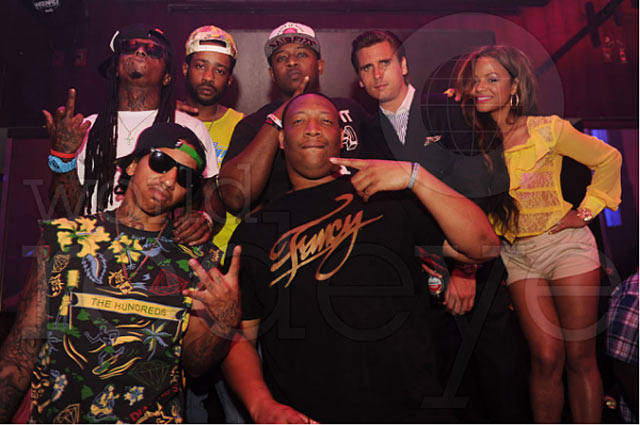 Kourtney Kardashian just gave birth earlier this month to Scott's second baby, and already reports say Scott is back to his old ways. Scott was recently in Miami, Florida, and he apparently decided he thought Latin pop singer Christina Milian was pretty hot. That may be true (she is definitely attractive), but Scott is taken, supposedly.
According to a source, Scott Disick went after Christina Milian pretty hard at a big party at Miami's LIV nightclub — and he didn't let up. The witness claims that Disick "…was hitting on Christina all night. She kept ignoring him but he was acting like he just didn't get it. He just kept following her and pretty much begging her to party with him."
Does this sound like typical Scott Disick behavior? Yes. Kourtney Kardashian really needs to watch her back, because her baby daddy seems to have zero respect for her! Every single time Scott goes out partying (and he was that night, because a source indicates he was "clearly drunk" at the club), he winds up making headlines because he's done something stupid. Sometimes it's fighting, but other times it's acting like a classic, sleazy club rat.
Maybe Kourtney should pull the plug on her relationship with Scott Disick once and for all. It's one thing to act this way when you're young and single — but it's quite another when children are involved. Scott and Kourtney now have TWO children, and it's time to put them first!