Kim Kardashian enjoyed a laid back, fun weekend with Kanye West in New York City. These two work hard and they play hard, too. Kim makes no secret of the fact that she adores the Big Apple, and she was quick to let fans know how happy she was to be there, Tweeting, "Feels so good to be back in NYC!"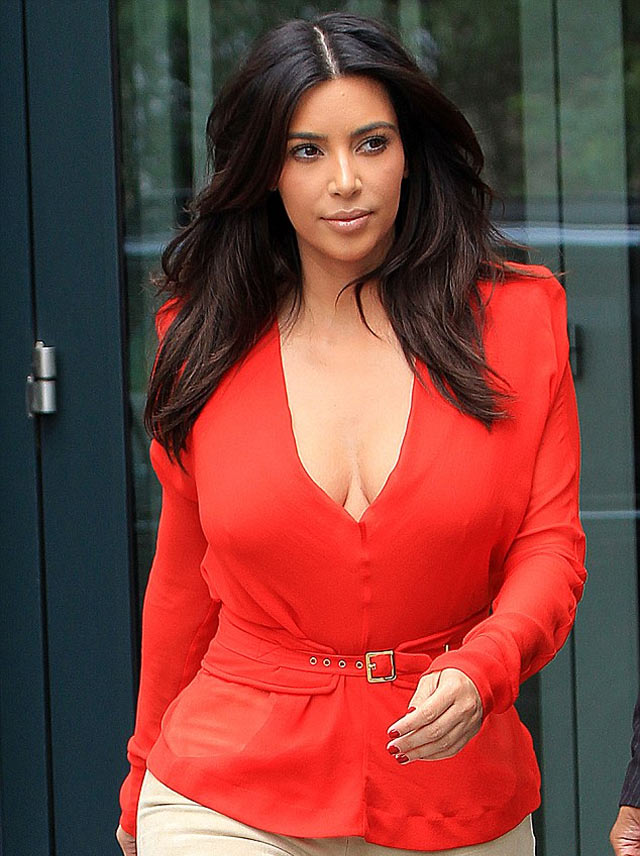 Kim also mentioned in the tweet that she had a nice "spa day" with some of her closest friends. She then teased the fact that she had a big date night planned with her "babyboo." One can only hope that Kanye doesn't mind the nickname.
Kim Kardashian's "babyboo" met up with his ladyboo and the two looked dashing as they headed to Broadway to take in a show together. The happy couple saw the Tony Award-winning musical 'Book of Mormon.' Kim later tweeted that she really enjoyed the show, calling it "hysterial" and saying that she was "so pleasantly surprised." She's right about that: 'Book of Mormon' is without a doubt one of the wittiest, greatest musicals currently gracing NYC's Great White Way.
Published photos show Kimye as they took a nice stroll to the theater for the show. Kim actually looks really good (and very tan), smiling as she walks arm-in-arm with Kanye. Her choice of attire — classic black dress, simple-yet-stunning gold wrist cuffs and minimal makeup (for Kim) — was quite flattering.
For once, Kim Kardashian and Kanye West didn't go all "matchy matchy" for a big night out, and the result seems far more normal than their usual matching outfits!