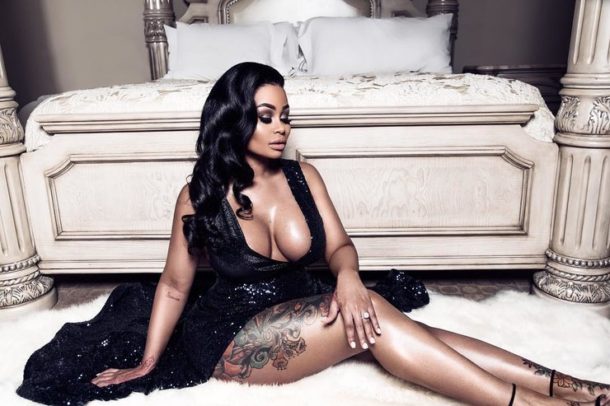 It has become known recently that the 28-year-old model Blac Chyna  gave birth to a daughter of Rob Kardashian. Young parents proudly announced the name of the newborn – Dream Renee.
Later there leaked info about the forthcoming wedding of the star couple. Blac Chyna who is actually named Angela, is going to take her husband's last name Kardashian. The Kardashian sisters, along with their mother Kris Jenner, do not welcome this news. The celebration of Christmas in the large family may be spoiled by a showdown in court.
Kim, Kourtney and Chloe, with their numerous brands "Kardashian" blocked the trademark registration of Blac Chyna under the name "Angela Renee Kardashian". According to documents of the United States patent and trademark office, the stars of the reality show "The Kardashians Family " accused Blac of using well-known names in order to embarrass and confuse fans. Moreover, it is reported that this action on the part of Chyna could harm the reputation of the Kardashian sisters.