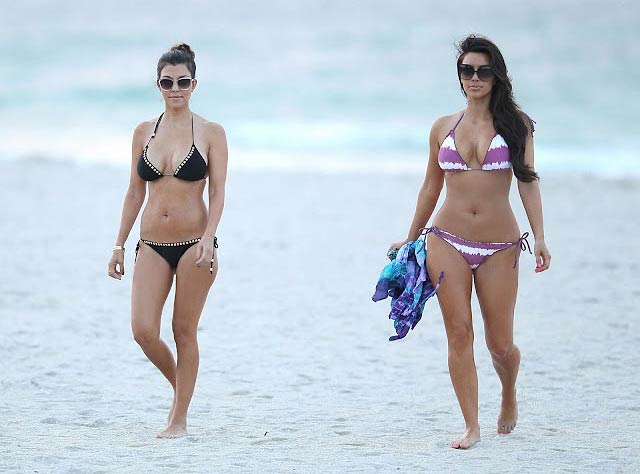 The season finale of 'Keeping Up With the Kardashians' is barely in the history books, and already the Kardashians are pimping yet another reality show! This one stars (shockingly), Kim Kardashian and her sister, Kourtney Kardashian, as the two hang out and, you know, occasionally work, in Miami, Florida. Are you ready for season three of 'Kourtney & Kim Take Miami,' world?
The Kardashian's Dash store in Miami will likely be the focal point of this next season of 'Kourtney & Kim,' but does anyone doubt that the show will also feature plenty of drama involving Scott Disick and Kanye West? If previous seasons of this show are any indication, you can expect a lot of turmoil.
A brand new preview video of 'Kourtney & Kim Take Miami' was released on Monday, and fans are already gearing up for the show, even though it won't premiere until January. There's no time to rest for Kim Kardashian, either: E! confirms that her show is already going into production this week!
It's great that Kim Kardashian is staying in the TV limelight, but the past two seasons of 'Kourtney & Kim Take Miami' were way better when it wasn't just Kim K. and Kourt hanging together. The episodes where Khloe Kardashian appeared were always more interesting and fun. E! says fans can expect plenty of all three Kardashian sisters in this upcoming season, so that's certainly good news.
Fans, time to weigh in: Do you like Kim's show with Kourtney in Miami more, or do you prefer the original 'Keeping Up With the Kardashians'?