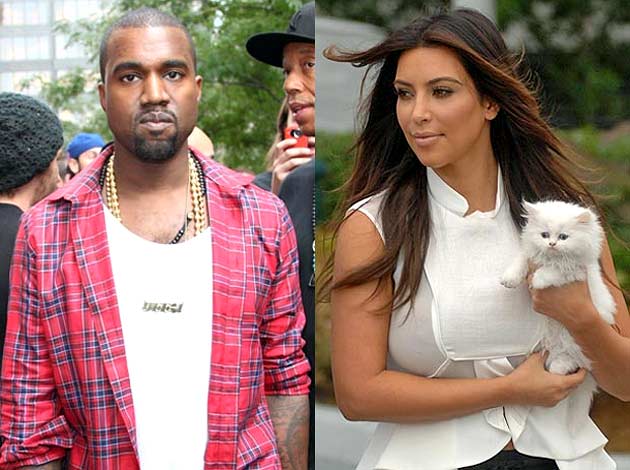 Kim Kardashian's birthday is a big deal — at least, it is to her boyfriend, Kanye West. But honestly, when someone is as rich as Kim K. is, what can you possibly give her that she doesn't have already? Kim turns 32 next month, and it looks like her main man is prepping ahead for the big day.
Kanye's reportedly found the perfect gift for Kim Kardashian this year: A million dollar birthday party! That's right: Sources indicate that Yeezy is prepared to drop $1 million on a lavish party for his lady love. Dear Kim: Congratulations! You've officially found the perfect man!
How exactly does one go about spending a cool million on one party? If anyone can find a way, it's Kanye West. According to one report, Ye is shelling out major cash for a trip to a private island in the Turks and Caicos. He'll likely fly all of Kim Kardashian's closest friends and family members in for the bash. He's also hired a five-star hotel chef for the group, and he's splurged on a specially made Prada handbag for Kim, with the initials "KK" on the inside lining. Wow, right?
Do Kanye West's birthday party plans for Kim Kardashian seem excessive, or perfectly in line with their lifestyle? And, more importantly, will Kim's new Teacup Persian kitten, Mercy, be attending the bash?!