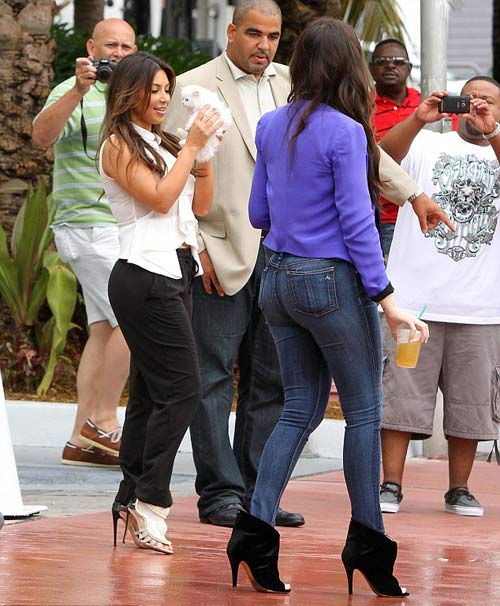 Kim Kardashian has a new best friend, and it's the cutest BFF ever. Kim has adopted a beautiful, furry buddy — a kitten. On Sunday, she took to her Twitter account to introduce her millions of followers to her "new baby," and it's impossible to look at photos of this kitten and not melt.
So, what did Kim name the new furry bundle of joy? She tweeted, "My new baby Mercy!" and included several photos of the new cat. So Mercy, it is. The white, Teacup Persian kitten has stunning blue eyes and an adorable, fluffy face. This is going to be the most spoiled kitten in feline history, no doubt.
Why the name Mercy? It's possible that Kim Kardashian decided on that particular moniker because it's also the title of the first single from Kanye West's upcoming album, 'Cruel Summer.' If Kim and Kanye are looking to start a family, they're apparently starting small (but cute!).
With Kim Kardashian on the go so much, traveling all over the world, who will take care of little Mercy while she's gone? She'll probably have no shortage of kitten sitters, including proud aunts Khloe and Kourtney Kardashian. Of course, Kim might also opt to travel with Mercy. She seemed to have no problem parading the little white kitten around in front of the paparazzi while she was in Miami on Sunday afternoon. Mercy: Meet the paps!
Please comment what you think?