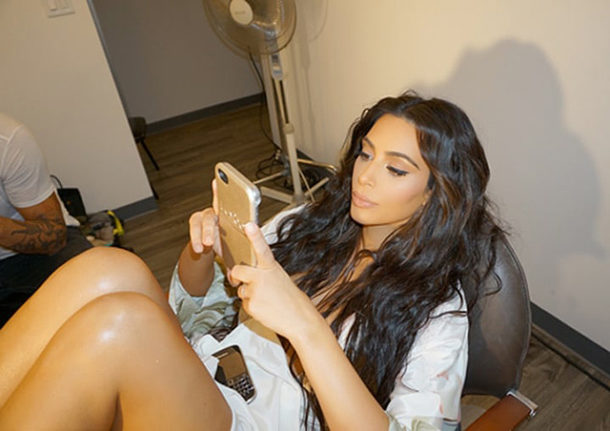 After the robbery in Paris, Kim Kardashian was so frightened that she even forgot about her favorite blog in Instagram.
However, Kim Kardashian posted her new photo on Facebook. The model chose a photograph of her in a white coat reading something on her mobile. It should be noted that this time Kim looks much better than on her first appearance in public: she is with makeup and with styled hair without the miserable expression on her face.
While she is trying to "recover", there has appeared a piece of new sex tape of Kim and Ray J. The hackers "added fuel to the fire" by publishing a new piece of scandalous sex tape, which was posted by a former lover of  Kardashian rapper Ray J in 2007. Kim must be very upset by that.