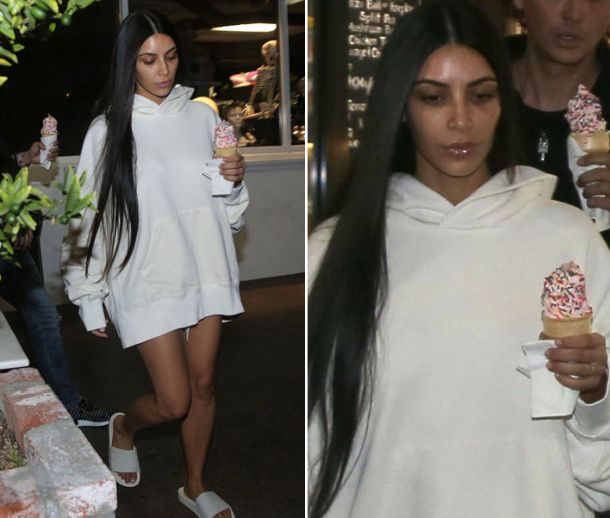 American reality star Kim Kardashian stopped to appear at social events after she had become the victim of an armed robbery in Paris. But three weeks spent with the family seem to be enough to recover for the wife of the rapper Kanye West.
The paparazzi photographed telediva at the moment, when she went out to eat ice cream together with her close friend Jonathan Cheban. By the way, there were no bodyguards of the star nearby.
Kim was looking, at least, strangely: faded look, the absence of makeup, and the dress code, which by no means corresponded to the representative of the famous couple of the Kardashians — an oversized hoodie and flip-flops. Passers-by had the impression that the celebrity just forgot to wear a skirt.
For how long Kim Kardashian would lead a secluded way of life is still unknown. Though her fans hope for the best.