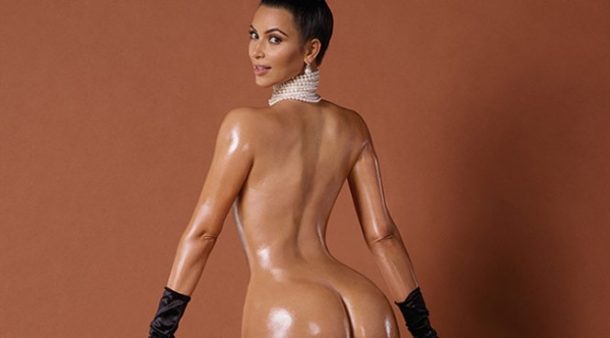 American actress and model, 35-year-old Kim Kardashian, has confessed that he sought for the help of specialists and got injections in her buttocks. However, she didn't want to make them more appetizing, the aim was completely different.
It was back in 2007 when there was talking about the fact that the reality star put implants. That time Kardashian, dressed in a tight blue dress, appeared at a party in Miami. The audience noticed that the actress hid the traces of surgical intervention under her clothes, as the bumps on the buttocks were highly visible.
After all these years, Kim Kardashian has decided to reveal what  traces were discerned by the attentive audience. Speaking up in one of the talk shows, she said that she was suffering from psoriasis and received injections of cortisone, which left traces on her body. It was the only way to fight the disease, so the model agreed to the proposal of the attending physician. Unfortunately, Kardashian failed to cure psoriasis completely, as you may have read earlier on our website.