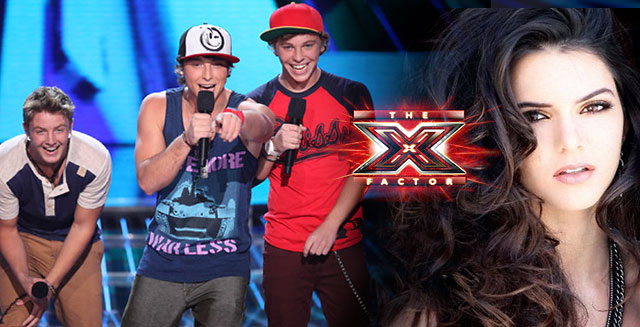 Kendall Jenner is without question one of the most beautiful girls in the Kardashian family. She's probably also quite spoiled, and totally used to getting whatever she wants in life. That's why, when she was dissed by an up and coming boy band, it made headlines. What happened?
Apparently, Kendall Jenner is very much smitten with current X Factor USA boy band Emblem3. She's not alone: Emblem3's popularity grows with each X Factor episode. Anyone who doubts the power of the X Factor/Boy Band connection need only consider One Direction. Is Emblem3 the next 1D? Could be, and Kendall sure thinks so!
Kris and Bruce Jenner's teen daughter really wanted Emblem3 to play at her recent 17th birthday party. She wanted it so badly that she enlisted Momager Kris Jenner to try and convince the boys to do the gig. No doubt, she offered them some big money, but they refused. Wait, someone refused Kris Jenner?!
Yes, Emblem3 was apparently way too busy rehearsing for The X Factor to take time out to play at Kendall's big birthday bash. Boo! Considering that Kendall's sister, Khloe Kardashian Odom, is an X Factor co-host, perhaps the boys should've reconsidered that offer!