It's been five years since Kim Kardashian's super famous boyfriend, Kanye West, lost his mother tragically. Donda West died suddenly and shockingly of complications from cosmetic surgery. West was understandably devastated, and he continues to mourn her passing. Now, he has Kim to mourn with him.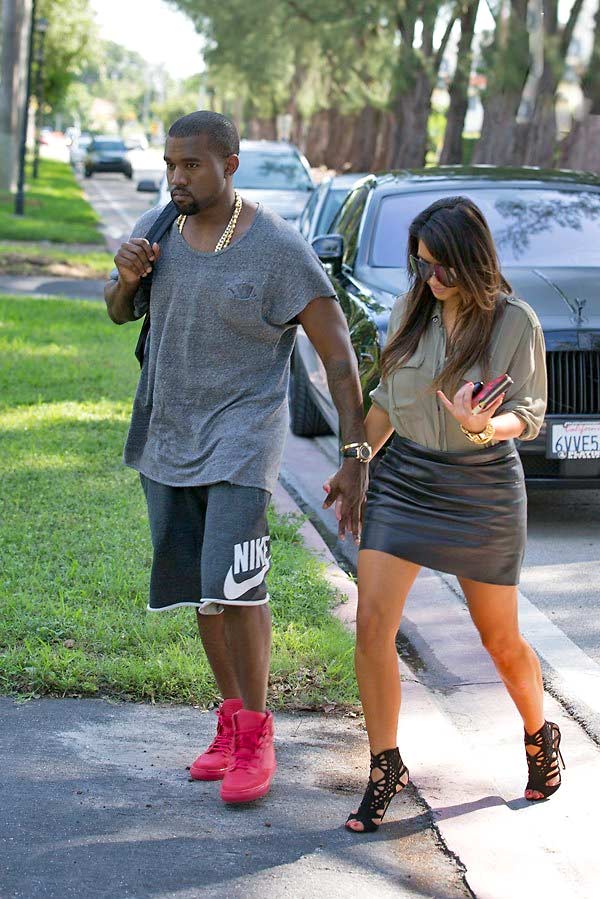 On the day after Thanksgiving, Kanye West and Kim Kardashian flew together to Oklahoma City to pay respects at his mom's grave. But during the somber trip, Kim K. also got the chance to meet Yeezy's family members for the first time. Nervous, Kimmy? Probably not. Kanye and Kim seem pretty low key overall, and she'd have no real reason to be nervous…would she?
Either way, it's great that Kanye West is comfortable enough with Kim Kardashian to let her into this side of his life. It's definitely a sure sign that these two are incredibly serious. No matter what kind of crazy tabloid rumors everyone reads about Kimye, this particular moment was very real for Kanye.
Anyone who thought Yeezy was just playing house better think again, because he's making it really clear that for better or worse, Kim K. is his woman, for keeps.