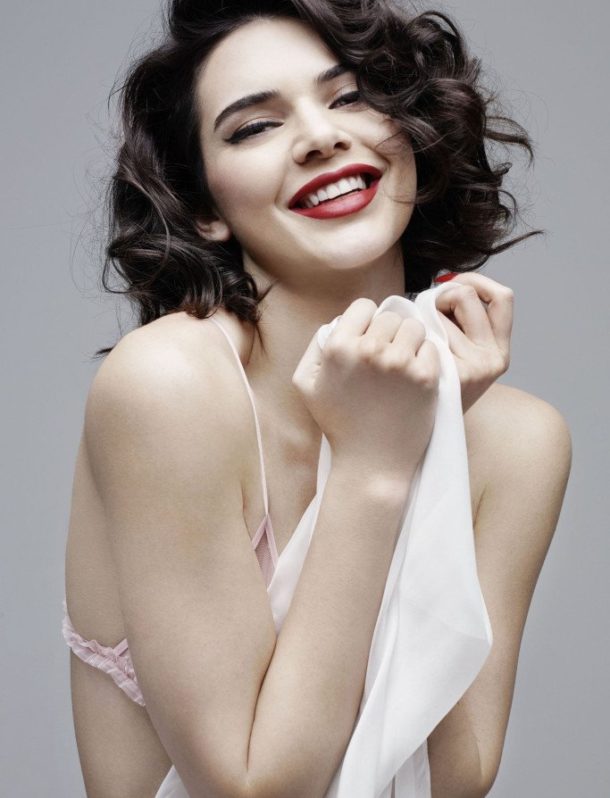 The younger sister of the famous socialite Kim Kardashian has tried Marilyn Monroe's image on. 21-year-old model Kendall Jenner took part in the shoot for Love Magazine, depicting in front of the cameras the legendary American actress and singer.
The stylists did a good work on retro image of the model. The Kardashian's sister had her hair curled, also she was made a bright make-up and dressed in transparent lingerie, complementing the outfit with a massive pearl necklace. Moreover, the model tried on the swimsuit worn by girls in the middle of the last century. The author of the photo shoot was John Rankin, and fans can enjoy pictures of half-naked Kendall on the magazine's Instagram page, where there is a video as well, made after the shooting.
Kendall Jenner has become famous thanks to the participation in the reality show "The Kardashian's family". Kendall started to make her career in modeling at the age of 13. Today the girl is an "angel" of Victoria's Secret and the face of the brand Estee Lauder.