At some point, Scott Disick is going to settle down. Whether he does that with or without Kourtney Kardashian is still very much up in the air. Over the Labor Day holiday weekend, Disick decided he'd host a swanky party in San Diego to celebrate. The party featured the Pussycat Dolls and a host of party-goers who were all too happy to spend time enjoying the holiday in high style.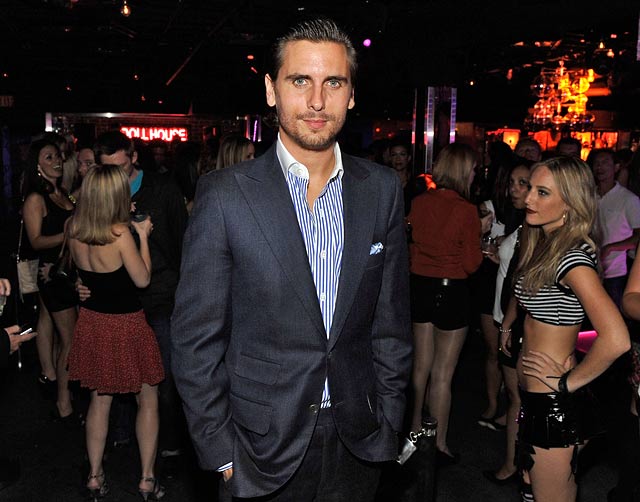 Where was Kourtney Kardashian, mother of Scott Disick's two beautiful children? Probably at home, taking care of the kids, including newborn Penelope. Given Scott's dicey history, should Kourt worry that perhaps he's slipping back into his old, party-boy ways? Hopefully not.
Scott Disick seemed to be missing Kourtney Kardashian and the kiddos when he spoke to People Magazine during the party at the Pussycat Dolls Dollhouse. He told them all about how young Mason is "taking on the big brother role well" as far as his new sister is concerned. People reports that Disick "appeared relaxed" at the event, which was probably part of some promotional machine (see: Kardashians).
Things seem fine between Kourtney and Scott: On Tuesday, the couple took both children to the park near the Kardashian compound in Calabasas, California. They certainly painted a beautiful family picture together, so let's all hope that's the truth!