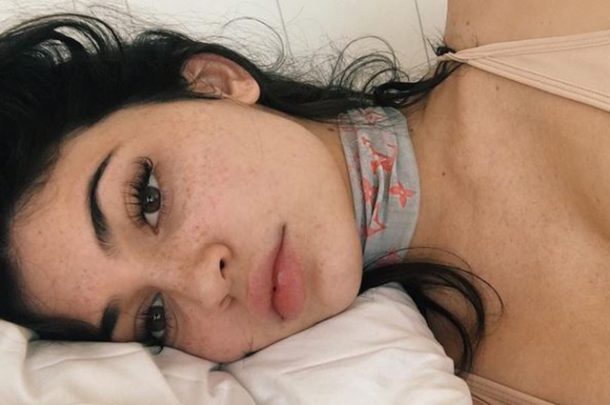 Kylie Jenner always looks perfect: wherever the girl goes out –  to the beach or a party, a full makeup is an integral part of her image. Pencil, lipstick, mascara – the reality show star forgets nothing. So Jenner's recently published photos are especially valuable as it the first time Kylie appeared before her fans without a ton of makeup.
In her Instagram there appeared her photo without makeup and  it became clear that Kylie, for example, has freckles, which are usually hidden under a thick layer of foundation. Kim Kardashian also shared a couple of pictures of her sister Jenner without makeup. 'Beautiful. Natural beauty is always better',
– wrote Kim under the photo and added to the second one, 'Here's another one for all the haters'.
Kylie Jenner looks much younger than usual in the photos, and, looking at them, you may think that's a completely different person.