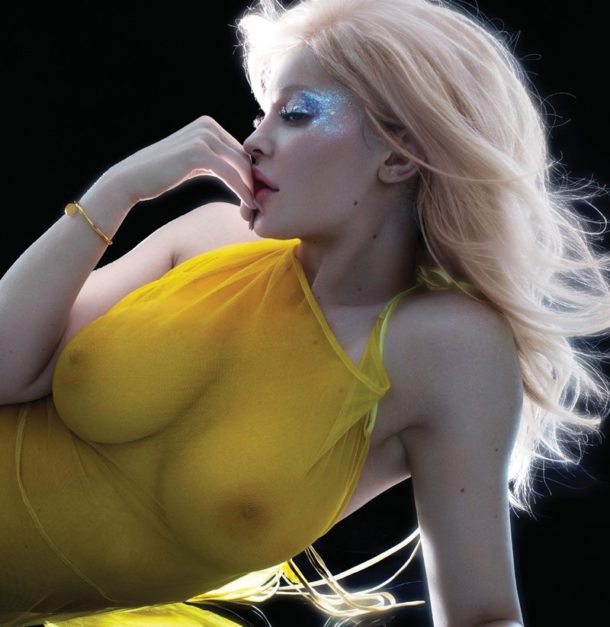 Kylie Jenner has not yet caught up with her older sister Kim Kardashian in a completely nude photo shoots. However, she's already showed up topless in a new shoot for V Magazine.
For the September issue of the journal Kylie was posing in a completely transparent dress exposing her sexy breasts and leaving nothing to the imagination. Fantasy make-up, curves and a mop of blond hair — Kylie, the parameters of who are more and more approaching to the pluz-size models, looks gorgeous. In the interview, she says that this experience is new for her— she has not ever been so provocative.
"This was my first supernude. I often publish sexy photos, but I've never got undressed". Perhaps, she became so brave before launching her own reality show "Life of Kylie". Recalling her famous sister Kim Kardashian – she was bold enough to start her career from her scandalous video with Ray J. So such a photoshoot can be called rather modest considering her sister's first steps.