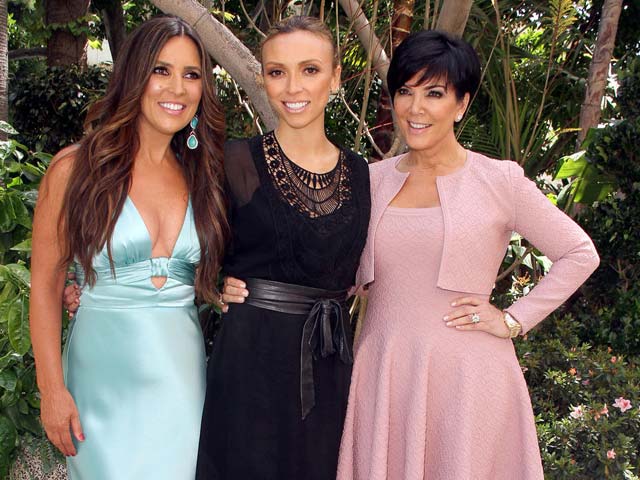 With news that Kris Jenner and Kourtney Kardashian are a little on the outs over Kris' over-zealous desire to promote Kourt's new baby, is Kris looking to another future mom for a little bonding? According to E! News anchor and star Giuliana Rancic, Kris is giving her all sorts of baby advice. Careful, Guiliana, Kris' advice sometimes leads her own children astray!
Giuliana and her hubby, Bill Rancic, are expecting their first child (via a surrogate) early next month, and it seems that G. is really close to Kris Jenner. Who knew? Can Keeping Up With the Kardashians expect a Guiliana cameo anytime soon?
Back to the advice-giving stuff now: Giuliana says Kris Jenner is "like my second mother," adding that she gives her the "greatest advice." Kris has already given the future Rancic baby gifts, and even a set of — get this — golf clubs!
As for the actual words of wisdom Kris Jenner is passing along, Giuliana Rancic wouldn't say. Hopefully they are actual wise words, though. Given Kris' rumored squabbles with her own kids (and rumors of her troubled marriage to Bruce Jenner), she's probably not the best person to ask when it comes to child-rearing advice. Kris has a nasty habit of pimping her children out. Let's hope that Giuliana doesn't do the same!