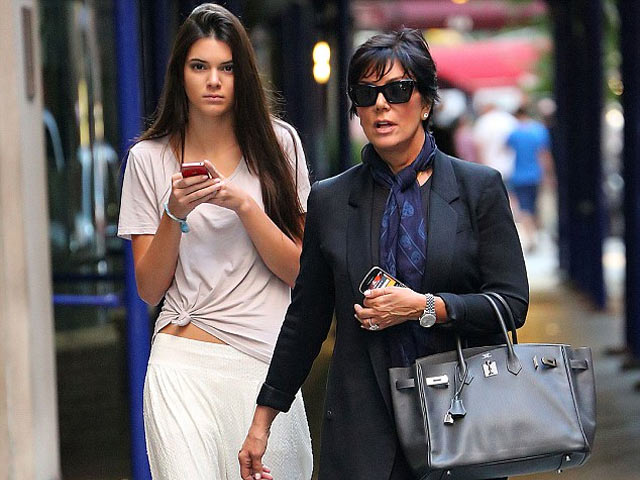 Kim Kardashian has always been incredibly supportive of her little sister Kendall Jenner's modeling career. In fact, Kim was one of the first among the Kardashian Klan to encourage the gorgeous teen to pursue life in the world of high fashion.
That's not surprising, given Kim's experience in the field. Although she's never been an actual fashion model (aside from charity celebrity runway events), she certainly knows the field pretty well. When Kendall wasn't sure whether she wanted to be a model, Kim Kardashian encouraged her to go for it.
Now, as Kendall Jenner's career takes off, Kim K. is right there cheering her on. Kendall had a big modeling gig in New York City on Sunday, and her big sis was quick to let her millions of Twitter followers know about it, tweeting, "Fun dinner with @KendallJenner & @KrisJenner! Feel like such a proud sis seeing kenny model in NY!"
Kendall Jenner is a stunning young lady, and hopefully she'll stay on the straight and narrow as she climbs the ladder of success. It's great that sister Kim K. is there for her and supporting her success, but hopefully Kendall will find fame and fortune for her legitimate modeling skills, and not something unsavory (like Kim). With Kris Jenner as her "momager," anything is possible though!