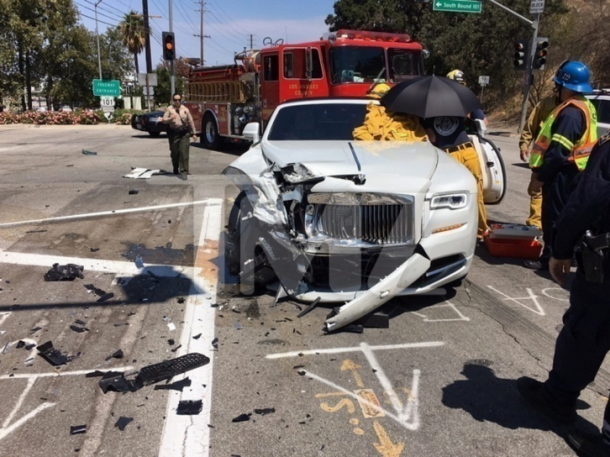 Kim Kardashian's mother was involved in a serious accident. Kris Jenner crashed her Rolls-Royce costing 250 thousand dollars. The woman broke her arm, but the elite car got even more damage.
Kim Kardashian has barely lost her mother. Kris Jenner was involved in a serious accident near her home in Calabash. The woman was driving in her Rolls-Royce when Toyota crashed into it at a high speed.
Experts have already worked out that it was not Jenner's fault in the accident – the second party of the traffic tried to run a red light. After the accident the victim called her relatives immediately and her daughter and son-in-law Kanye West arrived at the accident scene.
As a result of the crash the famous mommy broke her wrist. Doctors, police and firefighters came at once. The prestigious car, worthing about 250 thousand dollars was seriously damaged – the front part is crashed, and the insurance company of the driver in Toyota is unlikely to cover the damage.