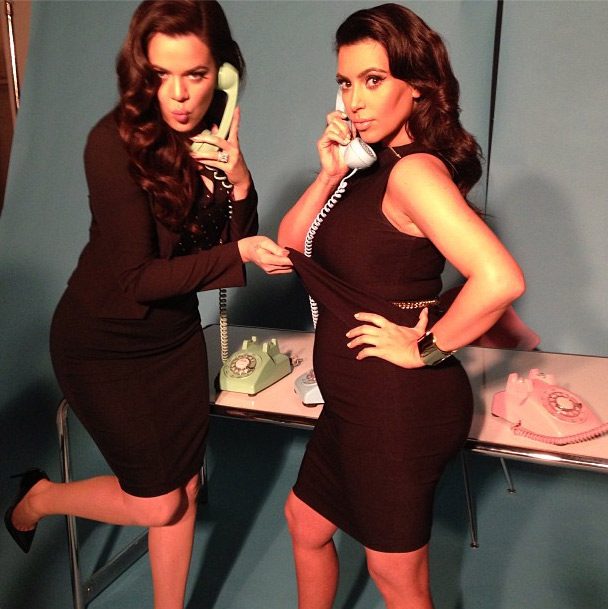 In recent days, the tabloids have gone wild over Kim Kardashian's baby bump. Whether you love the term or hate it, there's no denying that it's part of the celeb watching vernacular. Is it really a bump, though? Actually yeah, it's suddenly become one, seemingly overnight.
A few days ago, photos showed Kim Kardashian hitting the gym, with headlines that screamed "Baby Bump!" The problem was, there really didn't appear to be an actual bump. If Kimmy and Kanye West's baby was really in there, he or she wasn't quite ready to make an appearance. Now, it seems, the world's most famous fetus is ready for his (or her) closeup.
On Thursday, Kim Kardashian took to her Twitter account to share an Instagram photo (with sister Khloe) that clearly shows an emerging baby bump. She even added the hashtag #PoppedOuttaNowehere. It's impossible to deny it now: She's having Yeezy's baby. It's a small bump, but it's there. Now that Kim's put her bump front and center (so to speak), what on earth will the tabloids have to speculate about?!