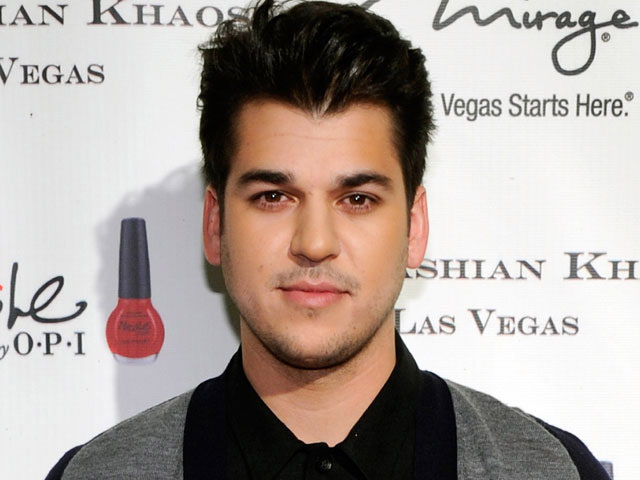 Well, well, well: Rob Kardashian is spilling all of his secrets in a new magazine interview, answering all sorts of pointed questions. Among other things, Rob dishes about his tattoos, his favorite band and his favorite sister. No, really, Kim, Kourtney and Khloe's baby brother actually names his favorite. Who is it?
It's not any of the aforementioned Kardashian sisters. No, Rob Kardashian tells 'Us Weekly' that his favorite sister "…is my youngest one, Kylie." So there you go, 15-year-old Kylie Jenner is the apple of her big brother's eye! Very sweet Rob, because by picking the youngest you've got a free pass — none of her older sisters would dare disagree with you.
Rob Kardashian also reveals that his favorite band is none other than Canadian indie rock band Arcade Fire. It seems Rob has this dream of being a rock star, because when asked if he could be anyone he wanted, he said he'd "choose the leader singer of Arcade Fire, Win Butler." For now, Rob isn't a rock god, but he is becoming a successful young entrepreneur (his sock designs are really catching on). Sadly, his relationship with singer Rita Ora ended badly, but hopefully at some point in the future Rob will find the right girl for him.
Rock on, Baby Kardashian Brother, rock on.