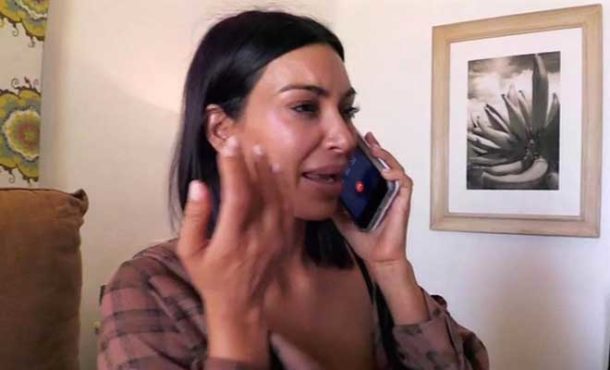 Many people would think that criticism has no influence on stars, but they do care about it, especially if it is not justified. After the scandal with photoshop there appeared a video with Kim Kardashian's reaction at unflattering photos of her imperfect figure.
The scandal with Kim Kardashian on the beach in Mexico was discussed in all the tabloids around the world. Photos with cellulite circled the social network and on this basis the reality star even had a fight with her husband, as her fans began to unsubscribe from her on Instagram. Although Kim Kardashian later taunted about these photos, as it turned out, they hit on her self-esteem.
There appeared new edition of the reality show "Keeping Up With the Kardashians" where they showed the first reaction of Kim at her photo with cellulite and folds on the legs.
"We are always in the spotlight, while trying to avoid this, if possible. I would like to have a little more personal space. In the photos taken on the sly, there's nothing funny. It's just awful." said Kim Kardashian after the incident.
As it turned out, Kim Kardashian was not really at her best, as she not so long ago became a mother for the second time and went through several operations. But even in that regard, it didn't look as bad as in the photos made by paparazzi, who decided to make money on it.