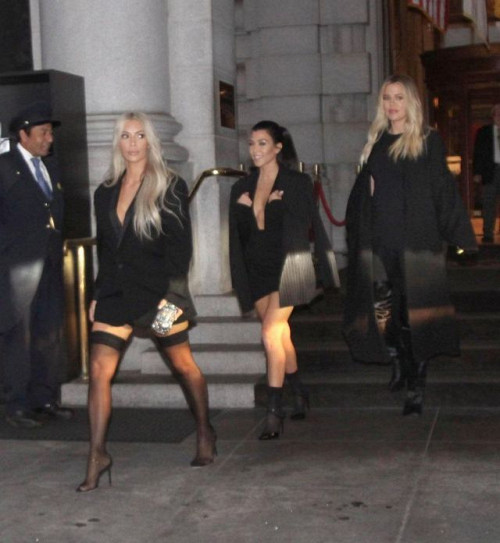 Kim Kardashian was spotted in stockings and jacket on the street in San Francisco. She and her sisters went to the famous Alcatraz prison for excursion.
The famous TV star likes to shock her fans. Every appearance of Kim Kardashian in public is accompanied by the obligatory provocative outfit which will be discussed by the journalists for a long time.
This time, Kim went for a walk with her sisters in Alcatraz prison. For the promenade Kardashian chose a black fitted jacket by Givenshy and black stockings. Stilettos were the peak of an unusual image. The celebrity was also holding a silver clutch bag. Attentive journalists have noticed the accessory with Swarovski crystals, which cost $ 5,000.
Recently, the presenter has changed her dark hair color to bright blond. Now, the socialite looks even more attractive with the looks.