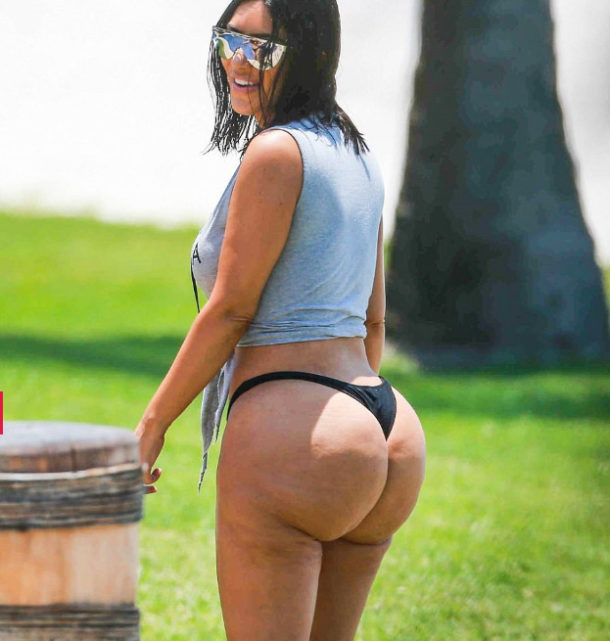 A beach photoshoot of the American TV show star Kim Kardashian has become the center of the scandal. Her fans saw her body without photoshop. Sources close to the star, reported that she was very upset after reading criticism of her cellulite.
Kim Kardashian had planned to surprise her fans with photos of her "real body", but her idea was subjected to criticism in social networks. Foreign publications write that after reading hundreds of messages about her cellulite, Kardashian was upset and burst into tears.
To the Network there got photos, which show Kim and her sister Kourtney on vacation. Network users are especially horrified and shocked by the photos with Kardashian. According to relatives of the star, Kim is not used to criticism. She has always been surrounded by her devoted fans. A source close to Kim told that she was in tears and sobbed, and could not imagine that people could be so sadistic.
She must have been even more upset than when her notorious sex tape leaked into Net. At least, that time it brought her a success and the world fame.