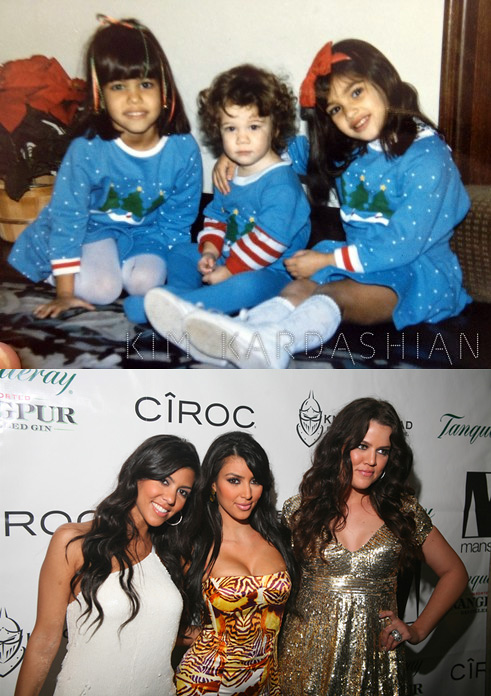 Kim Kardashian is excited about Christmas. Since the weekend, she's been tweeting a lot about how much she enjoys this time of the year, and who doesn't? This year, Kim will be surrounded by her tight-knit, very famous family and her very famous boyfriend, Kanye West. Earlier this week, the lovebirds stepped out together looking happy and, not surprisingly, matched well, fashion-wise.
Kim Kardashian will probably attend her mom's traditional huge Christmas Eve party with Yeezy, and this morning, she was in a particularly nostalgic mood. On her official blog, Kim wrote that she "loves to spend quality time with family and friends" and to "reflect on the year."
She's also reflecting on Christmases past, it seems, because she included an adorable photo that shows the three Kardashian sisters (circa 1985) waiting for Santa in identical Christmas outfits. Very, very cute! Will mama Kris Jenner make all three girls wear matching Christmas clothes this year, too? Probably not, but you can bet each of them will make a wonderful, holiday fashion statement. Stay tuned!