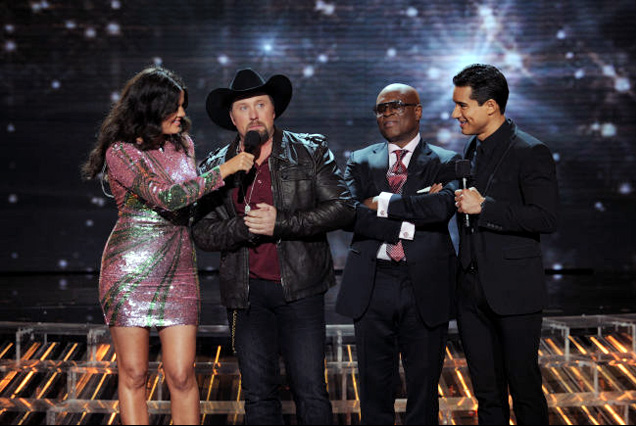 After all the controversy surrounding Khloe Kardashian being chosen as a new co-host of 'The X Factor,' it turns out she did a really solid job. Khloe has finally found her calling, it seems, and it's not reality TV. Well, at least it's not 'Keeping Up with the Kardashians' reality TV. Her stint as co-host on the show went really well, and she's probably more thrilled than anyone (even 'X Factor' winner Tate Stevens) to wrap things up.
For her part, Khloe Kardashian thinks the right person won 'The X Factor' season two, calling Tate Stevens "endearing" and adding that he seems really, really humble in the face of all this success. Overall, Khloe rocked as a co-host, injecting a little spark whenever things got a bit slow. That's probably exactly what 'X Factor' guru Simon Cowell had in mind when he hired her. Khloe has loads of personality, and she's not afraid to speak her mind. Several times, she did, chastising the 'X Factor' judges and even putting Simon Cowell in his place when he deserved it.
Will Khloe Kardashian's 'X Factor' gig come to an end now? Hardly. There's no way she won't be back for season three. Khloe was a slam dunk success. She also looked positively amazing during the big 'X Factor' finale on Thursday night, showing off a slimmed down figure in a series of gorgeous designer gowns!
What did you think about Khloe K.'s stint on 'The X Factor' this season? Did she do better, or worse than you expected?