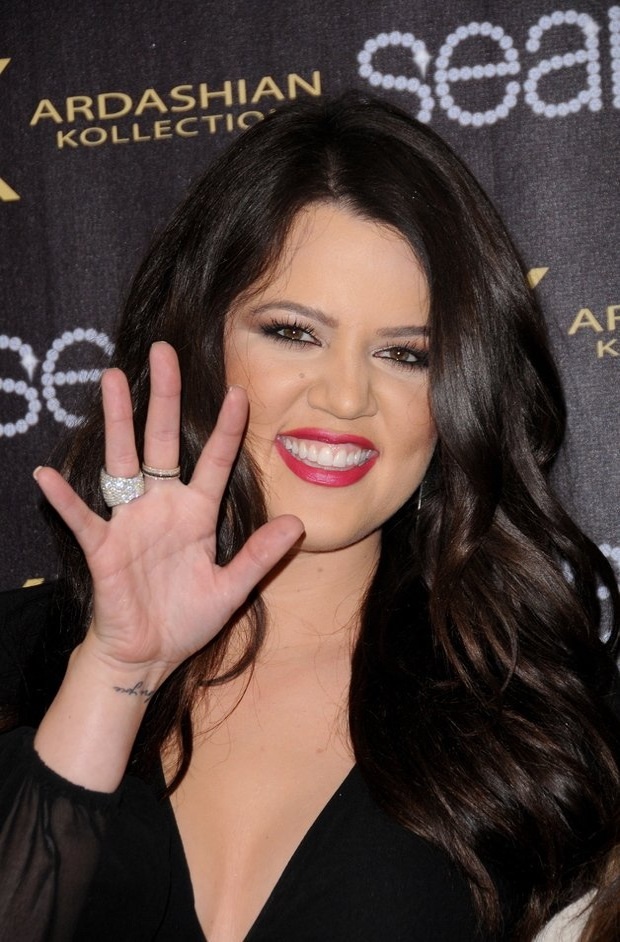 It's been a while since Khloe Kardashian Odom made headlines for anything other than her rumored gig as a new host of 'The X Factor,' but she *is* a Kardashian — so that means the drama will eventually surface. This week, it did: Khloe apparently is under the impression that her entire family can't stand her. And yes, this includes sisters Kim and Kourtney Kardashian, and especially their mom, Kris Jenner.
What did Khloe do, exactly, to turn her family against her? It has to do with her problems getting pregnant, if you believe the tabloid rumors. In case you missed the story, Khloe and her hubby, Lamar Odom, want a baby. Towards the end of the most recent 'Keeping Up with the Kardashians' season, Khloe saw a fertility expert who told her she might have a problem. Hearing that kind of news will throw anyone for a loop, and it has reportedly landed Khloe in therapy. That's not a bad thing: It's great she's getting help to handle this kind of difficult news.
But guess who isn't happy about any of this? Momager Kris Jenner, that's who! Kris is irritated because Khloe's not pregnant — she needs another Kardashian daughter knocked up to keep fans interested, perhaps? One source even claims that Kris Jenner suggested "…that Kim get pregnant in order to hurt Khloe and create tension in the family for ratings." Ugh! Let's hope that this isn't true. If it is, the Kardashians are even more screwed up than anyone imagined.