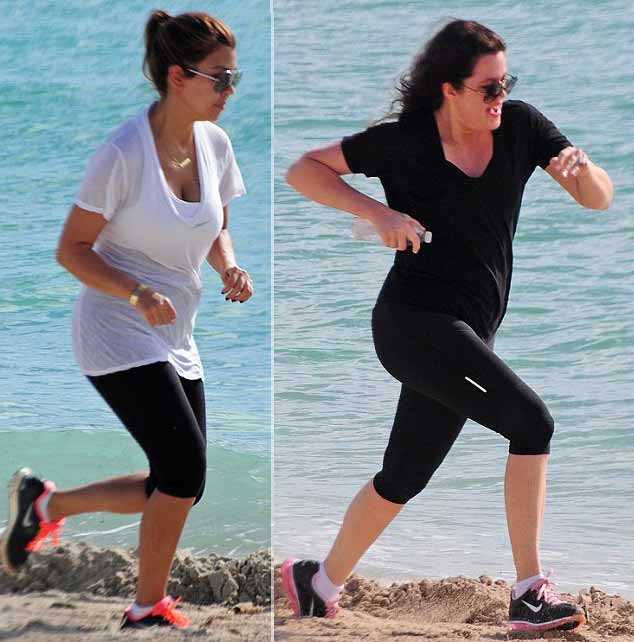 So much for the idea that 'Kourtney & Kim Take Miami' will only feature the two sisters. It seems that baby sis Khloe Kardashian is also getting in on the South Beach action! Khloe has long interjected a nice goofiness and energy to the Kardashian reality shows, and it seems she'll play that role once again in 'Take Miami' when it (finally airs) early next year.
Sisters Khloe and Kourtney Kardashian decided to go for a run in sunny Miami Beach last week, and the cameras followed them everywhere (of course). Kourt is no doubt still working on losing the weight she gained while pregnant with baby Penelope, and Khloe, who has struggled with her weight in the past, is also super motivated to get healthy and (hopefully) have a baby with hubby Lamar Odom soon. She also probably wants to look her very best if she lands that big 'X Factor' hosting gig!
Khloe was also on hand to hang out with Kourtney Kardashian's baby daddy, Scott Disick, for a while. The pair spent an afternoon shooting guns into the ocean — for some reason. Why not go deep sea fishing instead? This whole excursion was probably also filmed for 'Kourtney & Kim Take Miami.'
The Kardashians sure know how to turn work into a permanent vacation, don't they?