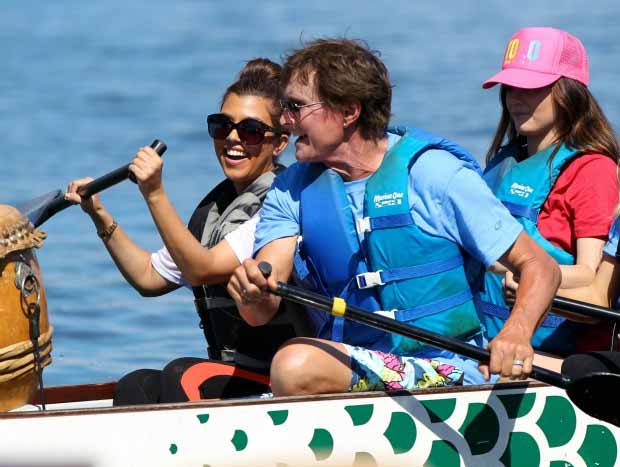 You've got to hand it to the Kardashians: They know how to have a good time. They also know how to make sure their good time is highly publicized! This past weekend, the famous family took to the warm waters of Miami, to enjoy a little friendly family competition. What did they do? They participated in the famed Miami Dragon Boat Festival, of course!
And yes, no doubt this little Kardashian Miami boat racing excursion will be included in the upcoming season of 'Kourtney and Kim Take Miami.' Kourtney Kardashian was on one team with half-sis Kylie Jenner and step dad Bruce Jenner, while Kim Kardashian was paired with the rival team that included her mom, Kris Jenner, and her bestie Jonathan Cheban.
So, which boat rowed the fastest? Kourtney's team came out victorious, though Kim's group apparently put on a valiant effort, too. And no, in case you were wondering, all of the Kardashians managed to stay afloat and smile throughout — even Kim's losing team.