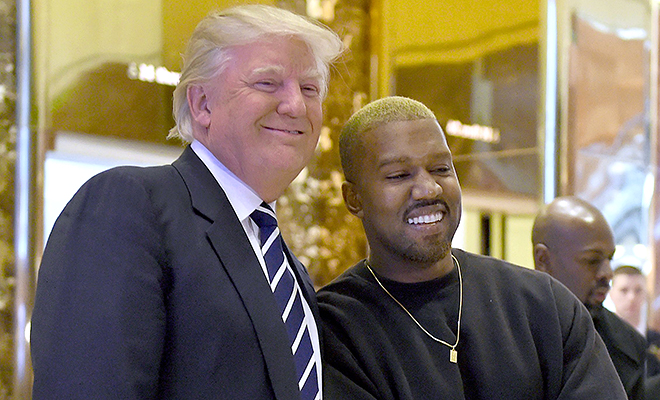 Rapper Kanye West has met with the elected President of the United States Donald Trump.
The audience was held in the Trump Tower skyscraper in New York, where there is the headquarters of the politician. It lasted more than an hour instead of the planned 15 minutes. The conversation was private. After the meeting, in mass-media there appeared assumptions that the musician will perform at the day of Trump's inauguration 20 January of the following year.
At the end of the audience Trump and West went down the hall on the first floor of the tower. Trump told a journalist that he and the musician have known each other for a long time and are friends. He called West a good man. When the politician was asked about the topic of conversation, Trump replied, "Life." West, in turn, refused to comment and only took a picture with a republican. He later wrote on Twitter: "I wanted to meet with Trump today to discuss the problems of cultural diversity. These issues include bullying in schools, the need to assist teachers, the modernization of the educational process and the violence in Chicago."
According to West, he finds it important to communicate directly with the President, "if we want real change".
Last year the rapper said that he intended to run for U.S. President in 2020. In that case he would have been Trump's rival if the latter decided to run for a second term. However, after the personal meeting with the new American leader West made it clear that he will delay his campaign until 2024.