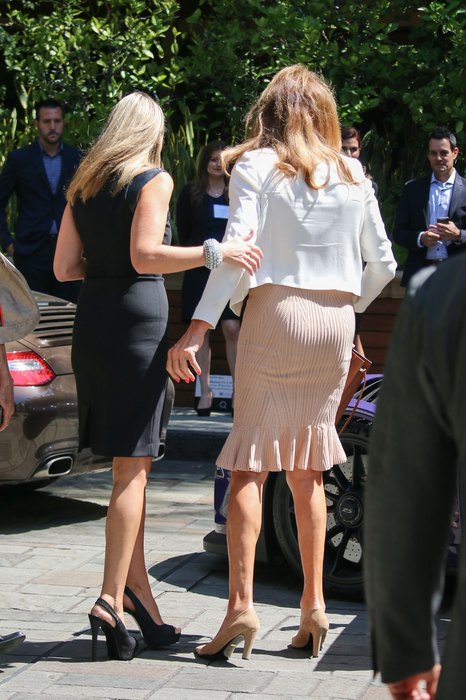 Not so long ago it was reported that the stepfather of Kim Kardashian, transgender Caytlin Jenner, is going through depression: it's not easy to be in a woman's body. Insiders said that Caytlin was seriously thinking about how to regain her natural shape and not to do the final gender reassignment.
However, the recent images of 66-year-old Caytlin Jenner have made the tabloids change their minds: paparazzi drew attention to the fact that the buttocks of the transgender have suddenly acquired a more feminine shape. There is also a view that new forms of Jenner can be just a result of hard trainings. Others are convinced that this is the effect of the linen with special pads, which is often used by sisters Kim and Khloe Kardashian.
Let's recall that in 2015 the former athlete Bruce Jenner confessed that he felt himself in someone else's body and intended to change his sex. After this announcement, the whole world started to watch the transformation of Kim Kardashian's stepfather. Bruce said that from that moment his name was Caytlin, he began to wear female clothes and to use cosmetics. It is known that the star never did the final sex-change operation because of age, and in fact Caytlin is a man.