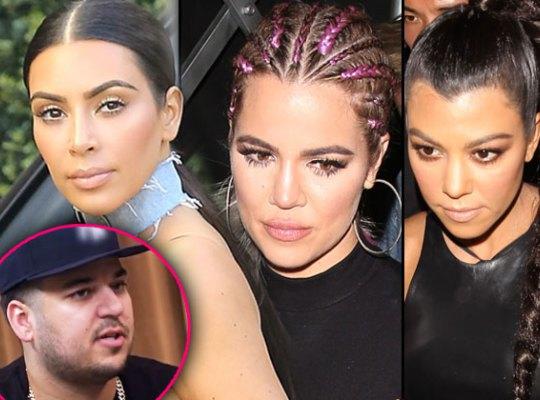 Kim Kardashian has decided to stand out from the crowd not only for her erotic photo shoots, naked selfies or scandalous photos with her husband. The star has decided to talk about more important social issues which are now becoming more and more relevant, in particular about the feminism.
'For me, an adherent of feminist is someone who advocates equal rights for all people regardless of gender; the one who believes that women should have the same opportunities as men when it comes to education, employment, wages, lifestyle and attitude to their own appearance. Of course, I was close to the ideas of feminism. I rejoice in the empowerment of women. Some may even call me a feminist, because I work a lot, gained everything by myself  and feel comfortable in my body and I encourage women to be open and honest in all that concerns their beauty and sexuality,' Kardashian has wrote recently in her publication.
At the moment it is known that Kim Kardashian and sisters are dissatisfied with their brother. All because of the fact that he is not trying to make money. According to the sources, the stars of the reality show "Keeping up with the Kardashians" think that Rob should be kicked out. They hope that in such a way their brother would be more responsible and would appreciate every dollar that he gets for himself and his bride from his relatives.
'The whole family is tired of talking to Chris about the need to get rid of Rob. He and his insatiable bride only spend the earned money, while Rob has not appeared on the show for a long time. Kim and Kourtney are especially pushy about that. They have a lot of costs, so the women are not going to give money to their lazy brother. Chris, as usually, protects Rob and happily shares the family budget, giving him a considerable sum. Meanwhile, Rob arrives on the red carpet and wipes his boots on his family, calling it "the most ugly in the world', informs the insider. He also added that in the near future, Kim wants to organize a family council, which will consider the issue of Rob's eviction from the show.