Rob Kardashian is really, really mad. He airing dirtiest laundry on Twitter, for millions to read. On Monday, a furious Rob K. tweeted about a woman who'd cheated on him with multiple men, leading most to speculate that the woman is none other than his girlfriend (well, ex-girlfriend), singer Rita Ora.
Does Rob Kardashian have a reason to be furious? Yes, if what he claims is true. Rob tweeted that while he can forgive when "a woman cheats on you with one man," but added, "…when a woman disrespects herself by messing with more than 20 men" it's not so hot. Gee, you think?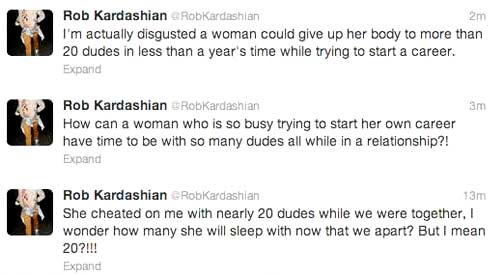 While Rob K. didn't specifically identify the woman who apparently smashed his heart into pieces with her cheating ways (that's putting it mildly!), several reports speculate that she is none other than Rita Ora. Rob and Rita were rumored to be dating for several months, they've kept their relationship pretty private — until now.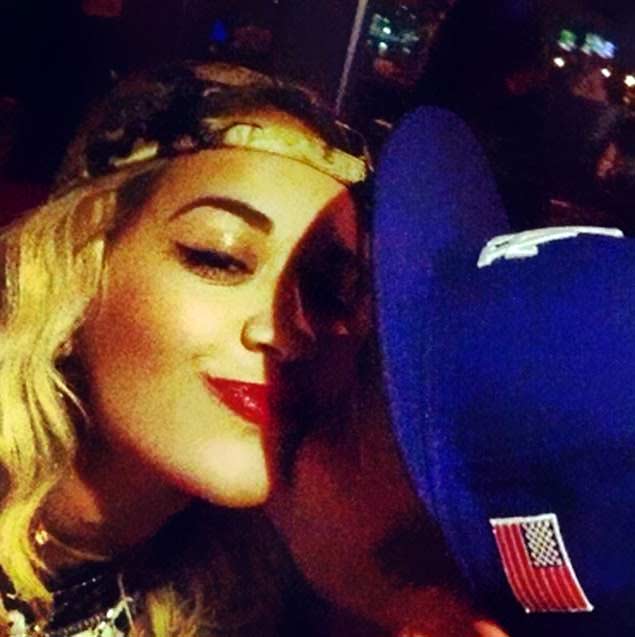 Is Rita Ora the cheating vixen? She isn't saying, but it sure seems like she could be. Is Rita Ora the cheating vixen? She isn't saying, but it sure seems like she could be. Now this tweets is removed, and the family stood up for Rob: they saying that tweet was posted by an attacker. Yes, of course …