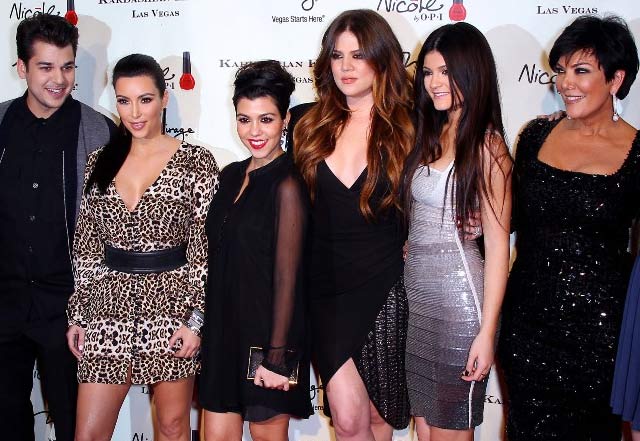 The Kardashians are known for being a tight-knit family, but they certainly have no shortage of issues with each other. Because of this, the gang thought it might be a good idea to get a little family therapy. Fans got to see a good bit of what happened during the group therapy session on the most recent episode of 'Keeping Up With the Kardashians,' and (shockingly), it was definitely dramatic.
Tears flowed during the Kardashian's group therapy session, but mainly from brother Rob Kardashian, who had something of a breakdown in front of his family, confessing that he feels very slighted by his mom, Kris Jenner. Rob accused Kris of playing favorites, specifically, of favoring his older sister, Kim Kardashian, above all her other children.
Rob and Kim Kardashian then wound up in a huge fight, with Rob calling Kim "the most selfish person." He later stormed out of therapist Dr. Nicki Monti's office. Kourtney and Khloe Kardashian also piled on Kris, saying they also believe she favors Kim K.
This all went down during part one of a two-part 'KUWTK,' so no doubt fans will be on the edge of their collective seats waiting to see what new craziness unfolds as the therapy continues next week!