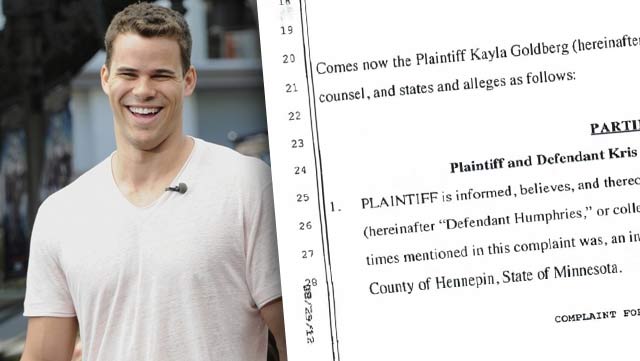 Kim Kardashian and her ex, Kris Humphries, have been battling it out in court for a while now, but it seems that Kris is facing yet another legal battle — and it's one that Kim K. needs to follow. Now. Apparently, Kris is being sued by a woman who claims he gave her herpes!
Uh oh, Kim: Is there something you're not telling us? TMZ reports that Kayla Goldberg is suing Kris Humphries, claiming she contracted an STD after their supposed hook up back in August of 2010. Yes, this was before Kris started dating Kim, but still, it's gross. Goldberg says Kris never told her he had herpes, even though he knew, and she's filed a lawsuit accusing him of "sexual battery."
Kim Kardashian and Kris Humphries began dating in December of 2010, just a few months after Kayla Goldberg claims Kris gave her herpes. This begs the question that's on everyone's mind: Did Kris pass the STD on to Kim? She hasn't weighed in on this latest bombshell, and she may not. Obviously this is pretty personal stuff!