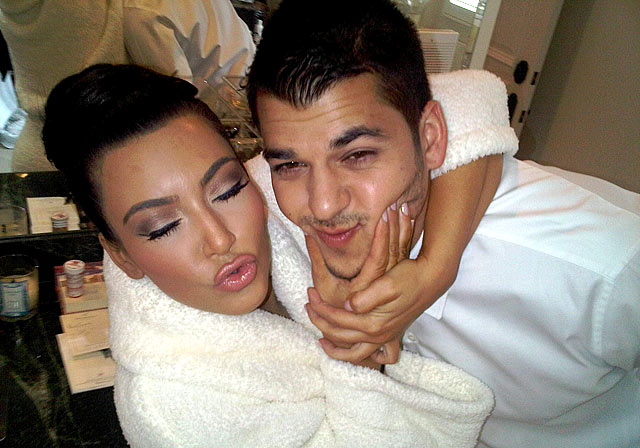 In the world of all things Kardashian, baby brother Rob Kardashian is often overshadowed by his famous sisters, Kim, Khloe and Kourtney. Sure, Rob got a lot of media attention when he competed on the ABC reality show 'Dancing With the Stars,' but for the most part, his role in the Kardashian Klan has mostly been as a supporting cast member.
That is, until now: Rob Kardashian is making big headlines with the news that he's going to law school. That's right: Rob is looking to follow in the footsteps of his famous father, the late attorney Robert Kardashian. Rob has spoken many times about how much he misses his dad, and how much he wishes he could live up to his father's legacy. Becoming a successful lawyer would certainly accomplish that goal.
Rob Kardashian took to his Twitter account to let all of his followers know his big plans, tweeting, "Going to Law School very soon and so excited and can't wait! School just never ends for me!" He ended the tweet with the hashtags #UniversityofSouthernCal #Trojans #FightOn, letting everyone in on where he'll be studying.
No doubt the Kardashian women are super-excited about Rob Kardashian's plans to pursue a legal career. After all, having a lawyer in-house could really come in handy.
It's great that Rob Kardashian is showing some motivation to be famous for something other than just his last name!