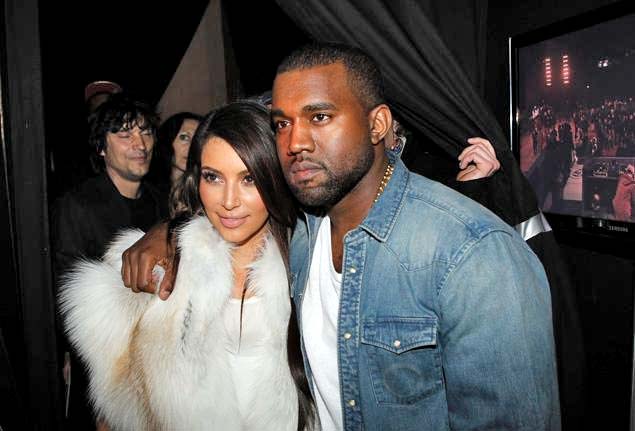 Kim Kardashian and Kanye West are almost inseparable these days, but over the weekend, they enjoyed a little time apart from each other. Kim, not surprisingly, hung out with family members, while Kanye did what he does best: He concentrated on his music. Kim can take great comfort in knowing that even when she's not physically with her man, she's never far from his mind.
Kanye West decided to thrill club goers at the swanky PH-D Rooftop Lounge in New York City with a few new songs, one of which is most definitely about Kim Kardashian. One of the multiple new songs Ye played at the club over the weekend has a chorus that includes the line "my perfect b**ch." The New York Daily News quotes an unnamed source as saying that the song "is about his current and former girlfriend," so it's also about Amber Rose!
Kim, aka the "perfect b**ch," spent her Sunday with her adorable nephew, Mason Disick. Kim and Mason went to church services together, and then had a nice California-style lunch afterwards. Mason sure has a ton of great aunties who love him, including Kim. Is she practicing her child care skills for the future, perhaps?