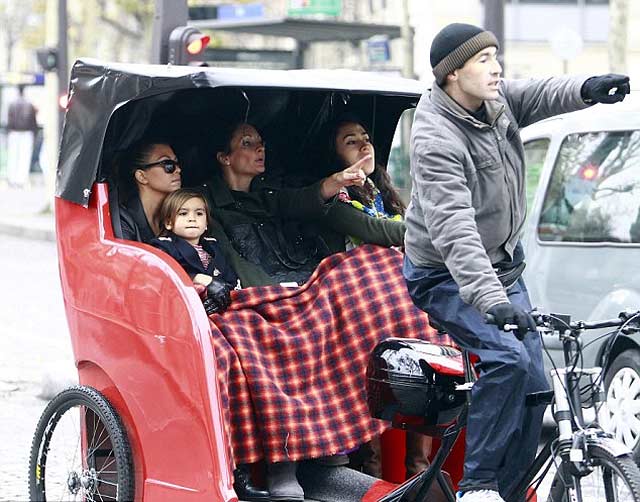 Fresh off a weekend spent promoting the new Kardashian clothing line in London, Kourtney Kardashian and her baby daddy, Scott Disick, took off for a little down time in Paris, France. While four-month-old daughter Penelope didn't make the trip, little Mason Disick did, and he's stealing the show!
Kourtney always makes sure her young son is dressed stylishly, but she's really outdone herself as of late. Mason's attire for a family day spent touring the City of Lights was positively adorable. The two-year-old might just be the best dressed Kardashian, after all! Kourt had the boy decked out in a super cute little sailor-style blazer, complete with little red pants and toddler loafers, as they toured Paris.
Where was Scott Disick during this outing? He was probably working. He accompanied Kourtney Kardashian on Monday for a romantic trip to Paris' famed Pont des Art, where the couple bought a love lock. Hopefully their romance will truly be everlasting. Will they ever get married? Maybe Scott should propose while they are in the most romantic city on the planet?!