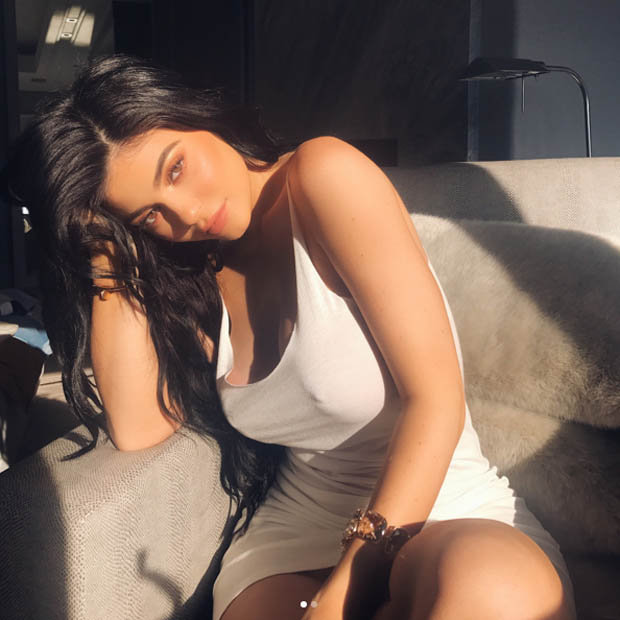 19-year-old American model Kylie Jenner, the star of the TV show "The Kardashians Family ", is again beating the records for popularity of photos in her Instagram account.
She posted a hot picture in her account on July 19, and it gained over 1 million likes for an hour. The next day the figure was more than 2.7 million Instagram users. By the way, the star has more than 95.9 million followers. It is only the singer Selena Gomez (123 million followers) and Kim Kardashian (101 million subscribers) who beat this number.
To please their followers, Kylie Jenner posted erotic photos in white tight dress on a naked body.
Note that Kylie Jenner is so popular in the US that her wax figure will be placed at Madame Tussauds in Hollywood. Even her sister Kim Kardashian doesn't have such a success wearing tiny bra in public places.