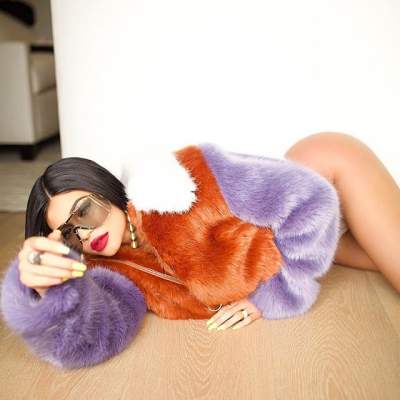 19-year-old sister of the reality star Kim Kardashian never ceases to delight her fans with rather provocative images. This time Kylie Jenner has posted a photoshoot with the fur coat on her body and nothing more.
Kylie Jenner has again made her followers happy, posting a series of photos where she is looking in a seductive way into the camera while lying on the floor. The fur coat is of different tints, and on this description the list of clothing worn by Kylie ends.
One Kylie's photo is hotter than another. Does that mean that she can retrace the path of her sister Kim Kardashian, who got her popularity through her famous sex tape?