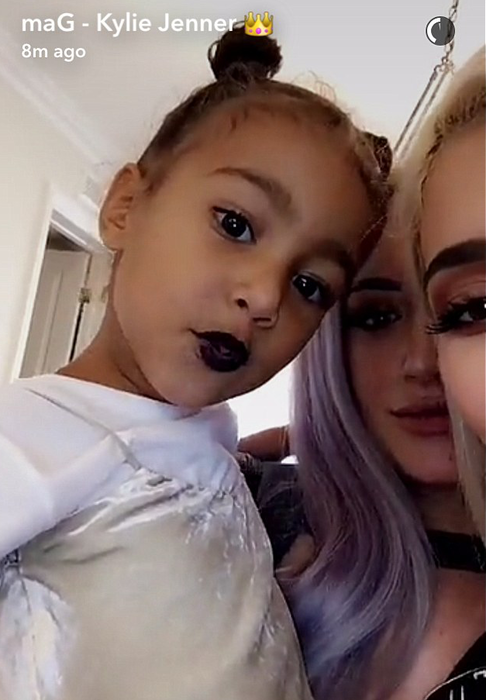 The star and model Kylie Jenner has put a black lipstick on her three-year-old niece North West's lips from her own line of Kylie Cosmetics.
In her Snapchat account there appeared a video where North asks to apply a lipstick on her. "You want black?" — asks the model then applies the lipstick on her niece. In the second video, happy little Kardashian is making faces and posing for her aunt's camera.
The fans of the family have divided into two camps: most are indignant considering that baby North is too young to be interested in cosmetics. "It's too soon!", "She looks like a hooker," they write.
The other half took Kylie's act with a sense of humor: some of her fans wrote that baby North is wearing a black lipstick in a more expressive way than the model herself.