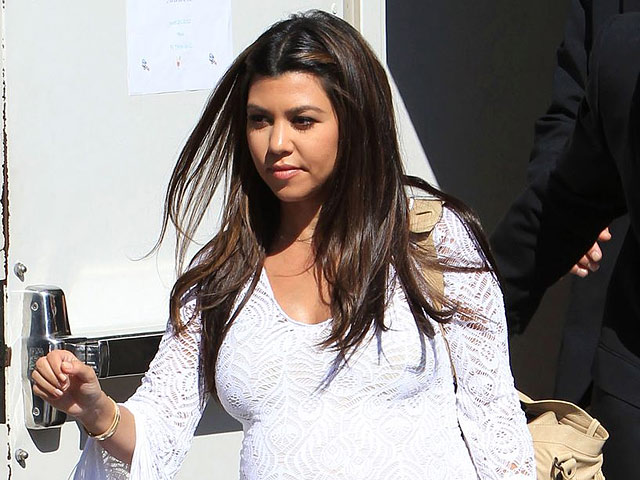 After weeks of speculation about her due date, Kourtney Kardashian has given birth to her second child. She and baby daddy Scott Disick welcomed little Penelope Scotland Disick into the world on Sunday, July 8.
Penelope, who weighed in at a healthy 7 pounds, 14 ounches, joins her older brother, Mason, in the growing family. She was born at Cedars-Sinai Medical Center in Los Angeles, and Kourtney gave E! News a statement about the joyous occasion, saying, "Scott and I are overjoyed to welcome our precious angel Penelope Scotland Disick into our lives. We are forever blessed. Mommy and baby are resting comfortably."
Kourtney Kardashian's mom, Kris Jenner, says her daughter had an "easy delivery," and she took the opportunity to brag on both of her grandchildren, saying that Penelope "…is so cute. She looks just like Mason. She's so beautiful. We are so happy."
Congratulations on the arrival of the newest female in the Kardashian family. She's no doubt surrounded by love and doting aunts — especially Kim Kardashian and her younger sister, Khloe Kardashian. Hopefully viewers of 'Keeping Up with the Kardashians' will get to see some of the inside scoop surrounding Penelope's birth (as they did with little Mason just a few short years ago). Until then, here's hoping that new mom Kourtney enjoys every precious minute with her new bundle of joy!