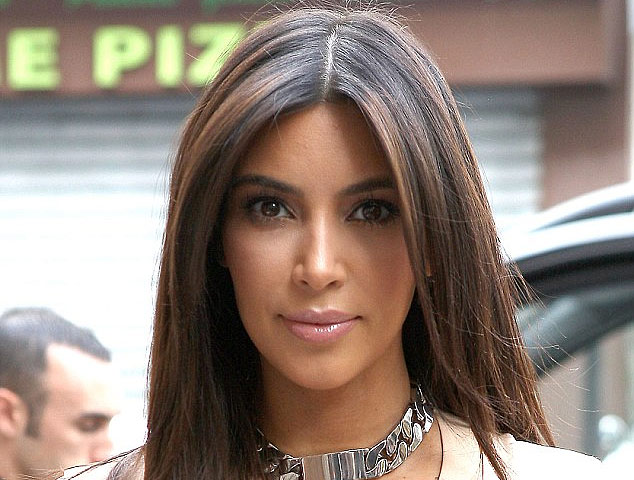 Kim Kardashian is in France right now, enjoying a wonderful vacation with her man, Kanye West, and taking in all the shows during Paris Fashion Week. Obviously the event is a big one, and Kim's being photographed a lot. How does she keep her skin so stunningly flawless?
Kim K. recently admitted that she spends thousands of dollars on something called Fraxel. What the heck is a Fraxel, exactly? It certainly sounds exotic enough! Fraxel is a cosmetic laser treatment that may (or may not) help to reduce signs of aging on the skin — including small lines, deeper wrinkles and sun damage. The procedure is apparently not all that painful, and with Kim's money, she can certainly afford to have anything done she wants. Does it work? Looking at Kimmy's virtually perfect complexion, it would seem so.
One of the things Fraxel can also do is plump up the face just a bit. That might explain why, in some photos from Paris this week, Kim Kardashian's face (especially the area between her nose and top lip) did look a little puffy. Some speculate that perhaps Kim's had some fillers (i.e. collagen injections or some other similar treatment), but if she's having regular Fraxel treatments, the puffy look could result.
Here's the thing: Kim Kardashian is a naturally beautiful woman. It's great that she's taking good care of her skin, but at 31, she can't need that much in the way of help, right? It might be best to give all the treatments a break and just stick to a good skin routine (including a great moisturizer). Save the treatments for over-40, Kim!