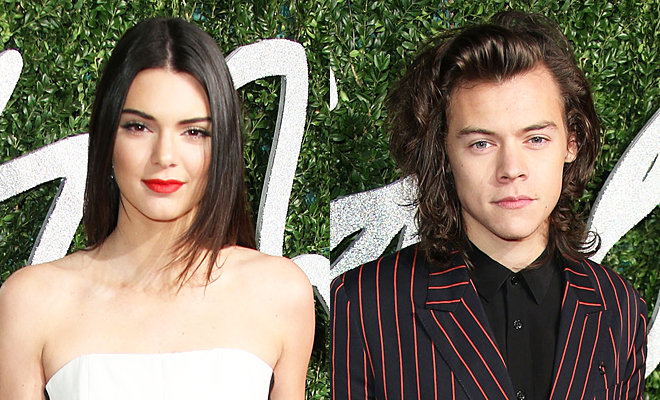 The bright personal life of Kim Kardashian's younger sister can be envied by many celebrities.
Just a couple of months ago Kylie Jenner was attributed an affair with 23-year-old basketball player Jordan Clarkson, Los Angeles Lakers, and recently, rumors have appeared  that the 20-year-old model returned to her former lover — musician Harry Styles.
This information is confirmed by eyewitnesses, who saw the young people together in one of the restaurants in Los Angeles last Thursday: "Whatever is talked about, but it was evident that the guys did not behave as friends. They did not hesitate kissing right at the table," assured an anonymous source.
In confirmation of these words, one of Jenner's friends also noted that the young people are back together: "Kendall has always been very kind to Harry. And now she is insanely happy that they're back together."
The affair between a model and former member of the band One Direction broke out in 2013. From that moment a couple was seen together and then broke up again. At the end of the last year, there appeared rumors that Kendall and Harry decided to move in together. But in January of 2016, the young people decided to make another break in relations because of the busy schedule; however, it seems to have been just for a while.