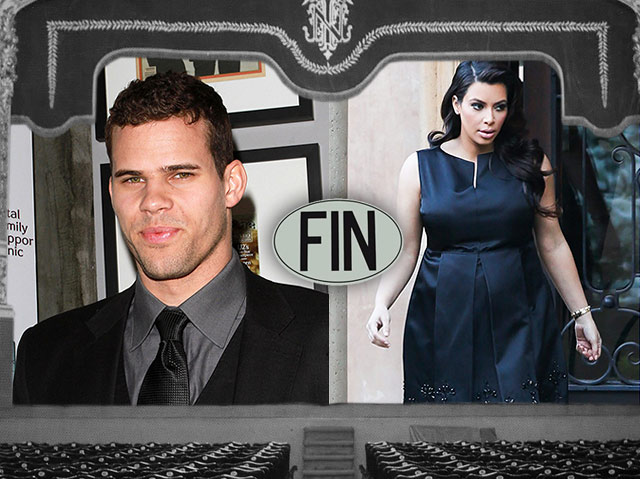 At long last, Kim Kardashian is finally, officially free: Her divorce from Kris Humphries is final. For someone who was only hitched for 72 short days, this split took a ridiculously long amount of time. Let's all hope that the seemingly never-ending drama is over, for now!
The truth is, the Kim Kardashian divorce should never have been so dramatic. She and Kris Humphries had a prenup before their big day. What happened? Kris Humphries managed to hold things up for quite a while, demanding an annulment and claiming that the marriage was a fraud.
Eventually, Humphries dropped that claim and a settlement was reached in mid-April of 2013. Thankfully, that meant that there would be no Kim Kardashian divorce trial – something Kimmy is no doubt extremely grateful for.
After Kim K's tearful breakdown on the most recent episode of 'Keeping Up with the Kardashians,' it's hard not to be happy for her now. She's finally divorced and officially "single," though it's clear she and Kanye West are hoping to stick together for the long haul. Given that Kim is set to give birth to their first child, a baby girl, next month, that's a good thing.
It's time to finally, at long last, move on!