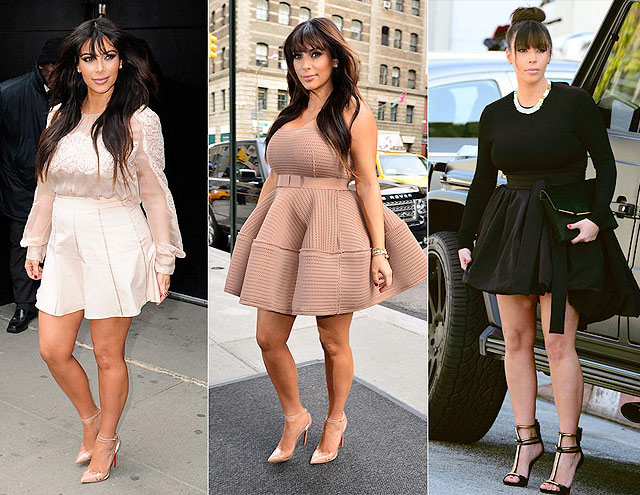 At long last, the world now knows: Kim Kardashian is having a baby girl! The mom-to-be went for an ultrasound and found out the sex of her baby months ago, but things were kept under wraps until the big reveal on Sunday night's premiere of 'Keeping Up With the Kardashians.'
And for the first time, a lot of people got a very personal look at just how stressed out Kim Kardashian was about possibly having Kanye West's baby while she was still married to another man: Kris Humphires. We all know that's not going to happen now, but back then? Yeah, it was rough on Kim. She broke down in tears to her mom, Kris Jenner, who expressed a lot of concern that Kim wasn't taking any time to truly enjoy being pregnant.
Once Kim Kardashian learned she was having a little girl, though, her attitude seemed to change quickly: She invited sister Kourtney Kardashian out to go shopping for baby stuff. Hopefully she's enjoying being pregnant more and more as the weeks go by, especially now that Kris Humphries isn't in the picture at all anymore. If you didn't see this week's 'KUWTK,' by the way, Kanye West was *notably* absent when Kimmy had her big ultrasound.
Kanye West did show up, briefly, towards the end of Kim Kardashian's huge baby shower on June 2, 2013. The event took place in Beverly Hills, and a slew of celebrity A-listers were there to celebrate with Kim. Kanye's family was also there.
Just a month or so to go now. Is the world ready for baby girl Kimye?!