Kim Kardashian and her family may say they're not concerned about Kanye West's rumored sex tape, but something is definitely affecting Kimmy's fashion choices as of late. It's great that Kim is a fashion-forward celebrity, but there are times when she goes too far. That's what happens when you take huge fashion risks, after all.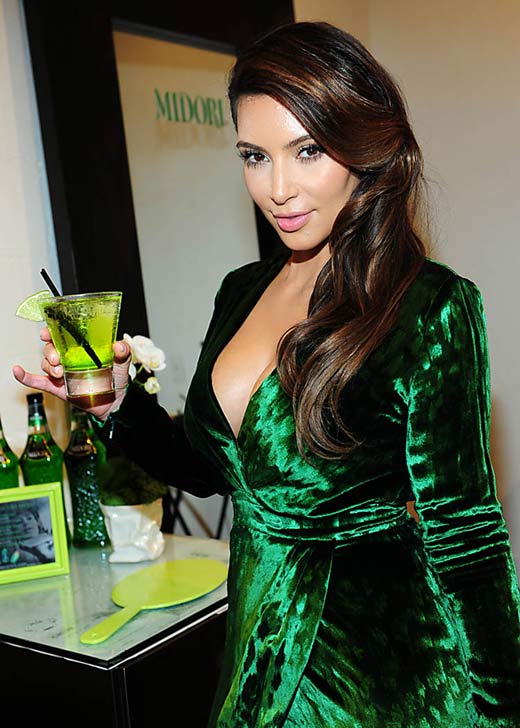 Case in point: For some reason, Kim K. thought that wearing a deep emerald-green, figure-hugging dress made of (gasp!) velvet was a great idea. In theory, maybe it was, but let's be honest here: No one looks good in velvet. It's simply not possible. Velvet is the most unforgiving fabric ever, even if your dress is made by Gucci.
Kim Kardashian sported her garish green monstrosity for a PR appearance at a Midori event, so maybe that's why she went with the color. That's easy to get, but it's hard to understand why she thought the velvet would look good. It looks very much like she's wearing the drapes. And what's worse: The dress really looks like it's a size (or two) too small. There is no way she's comfortable in the outfit.
Again, maybe it's the distraction of her boyfriend Yeezy's sex tape scandal, or maybe she's just tired, but whatever the case, someone needs to tell her to shelve this dress permanently!