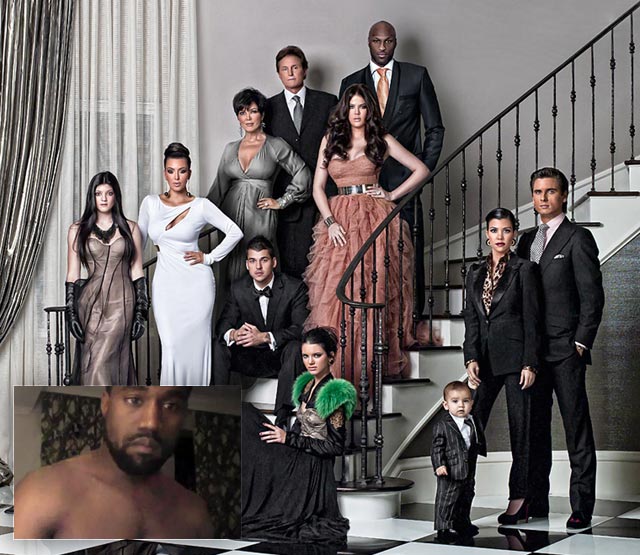 As the Kanye West sex tape story continues to unfold, some are now asking what Kim Kardashian's family thinks about her boyfriend's sexy video romp? Guess what: They don't care. In the Kardashian world, after all, sex tapes are what get you famous — not sink your celebrity to new lows. Doesn't it make perfect sense that no one in that family would care whether Kimmy's man has his bedroom adventures broadcast for all the world to see?
According to one report, from Radar Online, several prominent Kardashians are saying that this whole sex tape scandal is truly "no big deal." Kim K. still hasn't weight in on the matter, but her sisters (and her mom) have her back: Khloe and Kourtney Kardashian, along with "momager" Kris Jenner, are reportedly telling Kanye West that the sex tape issue "…isn't anything to worry about, and since they dealt with Kim's tape it's no big deal."
So there you go: Been there, done that! Kim Kardashian only had one tape (see here), but Kanye West might have two tapes being shopped around. Does it matter? Probably not. In both tapes, he's apparently fooling around with a Kim lookalike, and rumors continue that it IS actually Kim (no confirmation on that, just speculation). No matter who the woman is in the tapes, somebody's willing to pay BIG money for them: A new report says one website is willing to shell out a cool $5 million for exclusive rights to the tapes. Yowza!