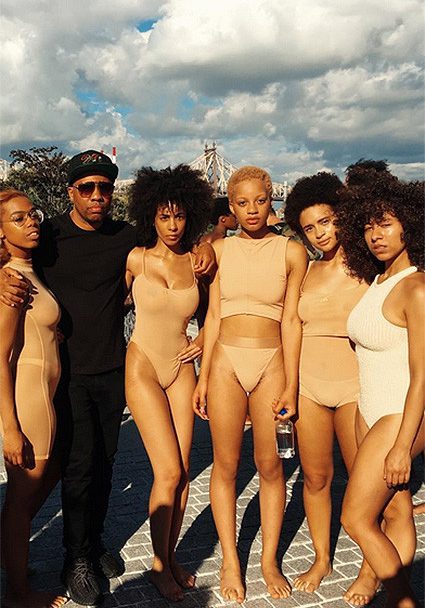 American rapper Kanye West staged an incredible show Kanye West Yeezy Season 4 in a very unusual place. The performance was held in an abandoned hospital on Roosevelt Island. Following the tradition, the show was attended by celebrity guests, and wife of the rapper – an actress, designer and model Kim Kardashian.
The previous line was shown in February at Madison Square Garden. The presentation of the fourth collection of Kanye West Yeezy Season 4 took place in New York as well, but in an abandoned hospital on Roosevelt Island. The show gathered a lot of guests which were taken there by bus to keep the intrigue.
At first Kanye gave a concert, and then decided to hold a show in the open air. The rapper selected the models thoroughly –more than 500 girls came for a casting. Kanye West chose the models with completely different skin tones, but most of them was not involved directly in the show. On the runway there participated the star of the West's clip Teyana Taylor, and Chanel Iman closed the show.
The collection Kanye West Yeezy Season 4 itself was sustained in the recognizable style. It included tight leotards and dresses, oversized sweatshirts, loose pants and jackets. Many of the outfits resembled everyday looks of Kim Kardashian who often wears clothes made by her husband. For instance, transparent jackboots from the new line of Kanye West were shown by his wife a few days before the show.