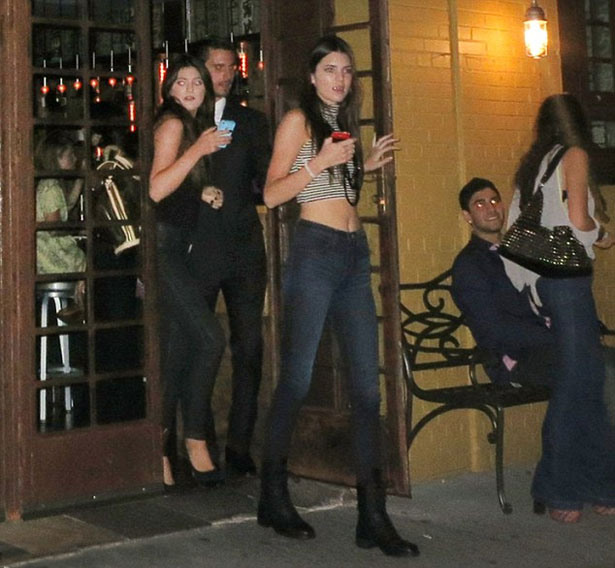 If you had two beautiful teenage daughters, would you trust Scott Disick to chaperone them? Apparently Kris Jenner does. Over the weekend, Kourtney Kardashian's baby daddy was charged with keeping up with Kendall and Kylie Jenner, as the two partied in New York City.
Somehow, having (supposedly reformed) party animal Scott try to handle these two ladies seems like a bad idea. Then again, Kris Jenner is their mom. She probably thought it would be a good idea for publicity's sake.
And it gets worse: Kris Jenner has reportedly given the green light for both Kendall and Kylie Jenner to drop out of high school! That seems a little far-fetched, but that's the new rumor. Instead of attending school and participating in all that has to offer (Kendall was a cheerleader for her school last year), the teens might be home schooled now.
With Kylie and Kendall Jenner both pursuing careers in entertainment (modeling and acting), perhaps home schooling does make some sense. Still, it's sad to think that these young women will miss out on so much in pursuit of their dreams. Is Kris Jenner pushing them to do this? Is she not happy having three daughters in the glare of the media spotlight at all times?