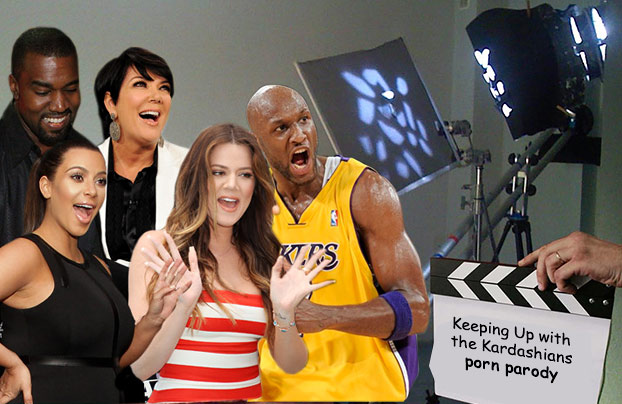 Well, here we go: Recent reports suggest that Kim Kardashian and the rest of her famous family are getting spoofed in a brand new porn movie. And no, they are *not* starring in it, so calm down. It's safe to say that Kimmy's had enough exposure her tape with Ray J anyway.
So what's happening, exactly? It seems that porn star Kiara Mia (who looks a lot like Kim Kardashian), will star in and create the porn spoof of 'Keeping Up with the Kardashians.' Why? Because it'll make big profits, of course. Here's the most amazing part: Every single member of the famous Kardashian family, including Khloe and Kourtney Kardashian and their mom, Kris Jenner, will be a character in the movie.
And it gets worse: Apparently, the plot of the film (wait, porn movies have plots?!) includes a scene where a Ray J. lookalike walks in on the Kim Kardashian doppleganger having sex with a Kanye West lookalike. Got that? This actually sounds really, really hilarious.
At this point, no one in the Kardashian family is commenting on the upcoming porn spoof, but you've got to imagine that they aren't exactly thrilled (well, maybe). Kanye West, on the other hand, has got to be wondering what he was thinking getting involved with this crazy family…